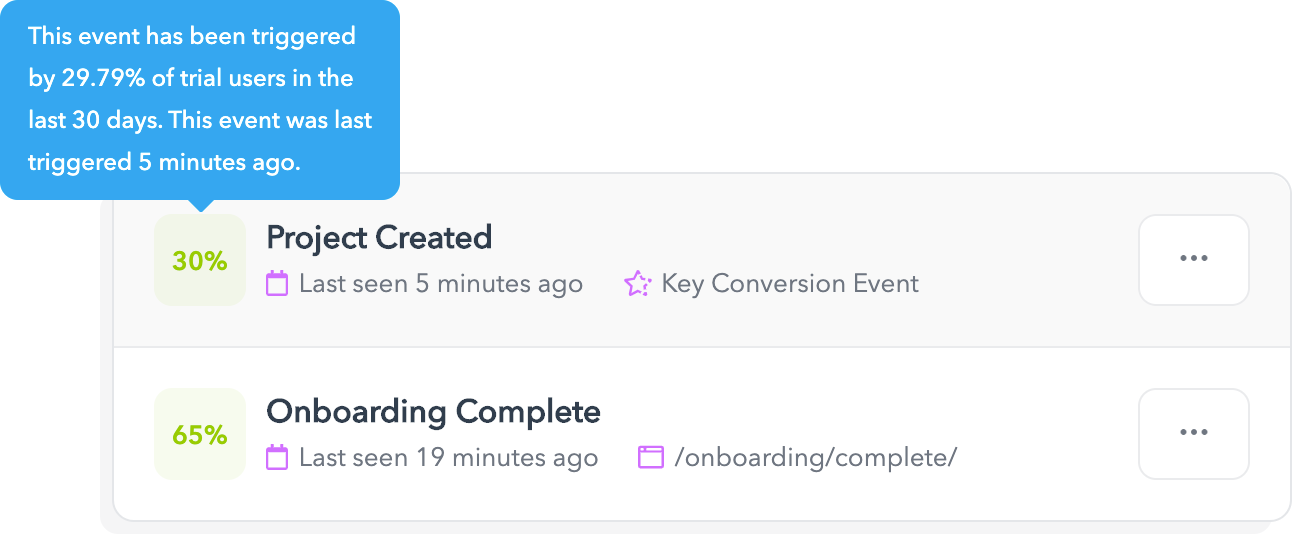 Define Your Key Conversion Events
We'd all like to think that our entire SaaS products are infinitely useful and drive meaningful value to our trial users.
In most cases, the reality is that there are going to be a small handful of events (page views / in-app actions) that directly correlate with a trial converting.
With OnboardFlow you can easily define your main conversion events and we'll help you monitor these over time so that you can identify bottlenecks and problem areas with your onboarding.